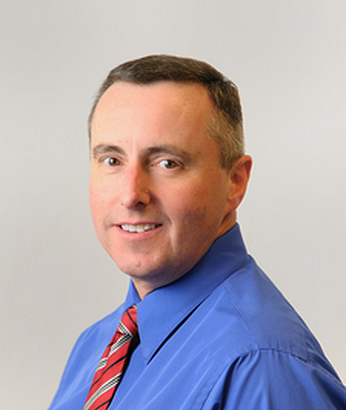 Christopher Hughes
PT, PhD, OCS, CSCS
Dr Hughes has been an awarded faculty member in the school of Physical Therapy, Slippery Rock University since 1990. He received his physical therapy degree (MPT) from Slippery Rock University in 1992. He is a graduate of University of Virginia, PhD (Sports Medicine) 1990 and Springfield College, BS (Exercise Science, 1983), MS. (Biomechanics 1986). He has been a long standing member of the National Strength and Conditioning Association (NSCA) since its inception in 1978. He obtained his CSCS in 1986. He received his advanced board certification in orthopaedics (OCS) in 2001. His research and graduate teaching has been in the area of skeletal biomechanics, orthopaedics and therapeutic exercise. He has published in various peer reviewed publications. Chris currently serves as editor of the APTA orthopaedic section's Independent study course series and also as editor of the section's publication, Orthopaedic PT practice. His service to the profession includes leadership roles and presentations at regional and national levels. He has been an active member of the American Physical Therapy Association (APTA), National Strength and Conditioning Association (NSCA) and the American College of Sports Medicine (ACSM). He frequently consults with industry in ergonomics and initiatives related to product research and development. His practice interests include spine, gait analysis and joint replacement.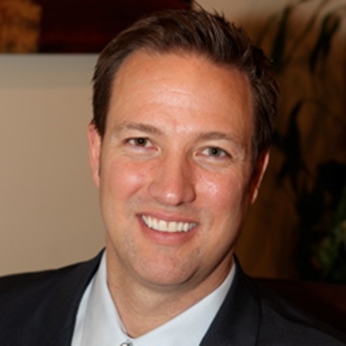 Jason Jaeger

Owner and Director of Aliante Chiropractic & Integrated Health in Las Vegas.
Dr. Jaeger currently holds adjunct faculty positions at Southern California University of Health Sciences in Whittier, CA; Cleveland Chiropractic College in Kansas City, KS; Parker University in Dallas, TX; and Palmer Chiropractic University in Davenport, IA. He is the Secretary of the International Chiropractic Association's (ICA) Research and Guidelines committee (FACTS). Dr. Jaeger is a professional speaker and has lectured throughout the United States, Europe and Australia on spinal biomechanics, research and the clinical work he has performed. He is a published author in the peer-reviewed literature on clinical biomechanics. Dr. Jaeger is a literature-reviewing doctor for the International Chiropractic Association's Best Practices Guidelines, a guideline recognized & accepted federally by the National Clearinghouse of Guidelines. He is a past board member for the Nevada Chiropractic Association (NCA), is a current board member for the Nevada Chiropractic Council (NCC) and has been deemed an expert by the courts in the State of Nevada.
Southern California University of Health Sciences – Doctorate of Chiropractic, Chiropractic & Physiotherapy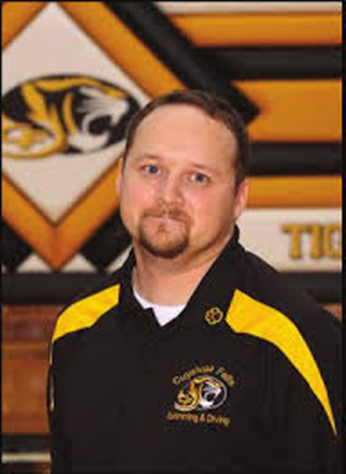 Mike McDonald
Cuyahoga Falls Head Boys' Swimming and Diving Coach
Mike McDonald believes in leading by example. His unwavering commitment to outstanding sportsmanship and ethical conduct earned him a top honor during the 87th Annual Boy's State Swimming and Diving Tournament, held last weekend in Canton. McDonald received the Ohio High School Athletic Association's Sportsmanship, Ethics and Integrity (SEI) Award before the finals of the championship meet. He was nominated by Peter Nauman, CFHS Head Girl's Swimming & Diving coach. "Mike is so deserving of this award," Nauman said. "He is one of the most honest, caring people I've ever had the privilege of knowing, and he continuously emphasizes that sportsmanship and character are just as important as performing to your best potential, whatever that happens to be, and being an active, integral part of the team." McDonald also continues to emphasize that swimmers are "student-athletes", Nauman said, with the emphasis on "student" first. "Receiving the award was both an honor and a surprise," said McDonald, who is in his 13th year as head boy's swimming coach at the high school. "Coaching these young men is an enormous responsibility because while I'm helping them to become the best swimmers they can be, I also try to foster passion for excellence, integrity and sportsmanship." Nauman said McDonald leads by example, whether he's coaching CFHS, CFYN Tigershark or Silver Lake County Club swimmers, or teaching his sixth grade students at St. Sebastian Catholic School in West Akron. "You always know you can count on Mike. No matter what situation he's in, Mike exemplifies the same level of integrity and ethics, and that's what makes him such a worthy recipient of this award."
Michael attended Mount Union College. There, he studied Elementary Education with plans of becoming a teacher. During his time at MUC, Michael swam on the college swim team where he served as a team captain his senior year. His many friends, both from high school and college, were always aware of his passion and desire to help others. During his freshman year, Michael helped reestablish and re-charter the service fraternity, Alpha Phi Omega, which operated under the principles of scouting. Each day is an adventure with his students where he currently teaches Math at Bolich Middle School.
In his daily lessons, he always tries to make it "real" for the students by using his own stories and experiences from his life. Michael wants the best for his students and wants to help them realize their true potential. During October of 2001, a few young men came to his house and were interested in having Michael coach the Cuyahoga Falls High School swim team. Having already coached swimming during high school and college, Michael whole-heartedly accepted the position. He has coached for 15 years and has served as a mentor to hundreds of student-athletes. He has also worked with the CFYN Age-group swim team where he helps to mold the lives of his young swimmers and the Silver Lake Country Club swim team. Michael has been nominated for awards but quickly points the credit to his upbringing and his students. Though Michael has only been teaching for 14 years, he has already been named Teacher of the Year for St. Sebastian School in 2003, has represented all parochial schools on the Summit County All-County Teaching Team in 2008, and has been featured as a 2010 Akron Life & Leisure "Great Educator." As a swim coach, Michael was one of two people nominated for an Ethics in Coach Award out of over 300 coaches. He won that award in 2014. Several of Michael's students have also won awards under his direction for art, writing, and science. Michael is a phenomenal teacher and an outstanding coach. It's not only his coaching style, but the way he relates to his swimmers. Michaels's students and swimmers look to him to mentor and guide them through life. His ability to relate and inspire the children he encounters on a daily basis is extraordinary. "I like teaching because each day is an adventure. I love to see my students 'get' a lesson and see the light bulb go off. Teaching to me is cultivating the young minds of tomorrow. To me, teaching is an experience that never gets old because the kids are always changing."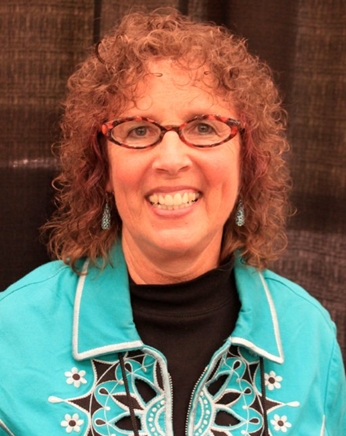 Ruth Sova
MS, ATRIC, founder/president of ATRI
Ruth Sova is an internationally known speaker, author and consultant. She is the founder of six different businesses including the Aquatic Therapy & Rehab Institute, the Aquatic Exercise Association, Living Right Magazine, America's Certification Trainers, Armchair Aerobics Inc., and the Fitness Firm. A leader in the health and wellness industry, she also draws on her vast experience as an entrepreneur to teach others what it takes to assume the risk of business and enterprise. Ruth is the author of numerous articles and 15 books on her specialties of wellness and business. She is the recipient of numerous awards including the Sevier-McCahill Disability International Foundation Award; and the John Williams, Jr. International Swimming Hall of Fame Adapted Aquatics Award. Known for her high energy and practical teaching approaches, Ruth has brought thousands of people over the years to understand the benefits of water exercise.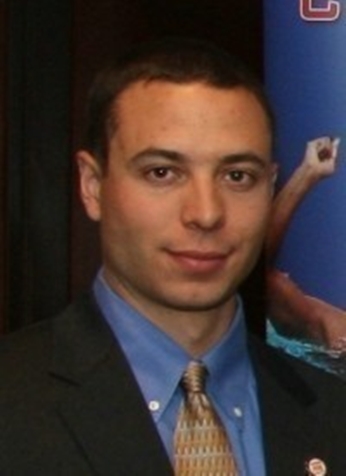 Peter Verhoef
South Senior Division Lead, Senior 1 Lead Coach
Peter grew up swimming in Newport News, Virginia, with the Coast Guard Blue Dolphins. He competed at several Junior and Senior National Championships and enjoyed coaching in summer league. In college,  Peter became the Bulldogs team captain and earned honors as an NCAA honorable mention All-American, NCAA Academic All-American, SEC Conference Championship finalist, and recipient of the Jeff Poppell award for leadership. He competed in the 2004 and 2008 Olympic Trials in the 100 butterfly (finishing 4th and 7th), and represented Team USA at the 2005 and 2007 World University Games.
Professionally, Peter started his career as a software consultant for 2 years in Atlanta, GA while volunteering with Georgia Tech's swimming program.  In 2010, Peter moved to Charlotte to accept a position as Assistant Coach for Team Elite under David Marsh.  Peter was the primary assistant coach for Team Elite through the London Olympic games in 2012, where five team members represented Team USA and earned 6 medals. Soon after, Peter joined Queens University of Charlotte as an assistant (and later an associate head coach), while continuing to support Team Elite and SwimMAC in a variety of roles, including running the clinics offered to the members of the SwimMAC competitive team.  During his time with Queens, the Royals program steadily progressed and convincingly claimed the NCAA Division II National Championship in 2015 (both men and women).
As the lead coach of the south senior 1 group, Peter will bring valuable insight to the college recruiting process, having experienced it as both an athlete and a coach.
"I have been in Charlotte and a part of SwimMAC in some way since 2010 and have come to believe whole-heartedly that SwimMAC's mission and goals lead the way for swimming in the United States.  I am excited to commit my experience and passion to SwimMAC as a whole and look to build on the incredible foundation the coaches before me have created. My wife Kristin and son Calvin love calling Charlotte home and we are so thankful to SwimMAC and Coach Marsh for the opportunity to be a part of leading such great young student athletes."
University of Georgia – graduated Cum Laude with degrees in Business Management, Management Information Systems, and a certificate in Leadership Advancement.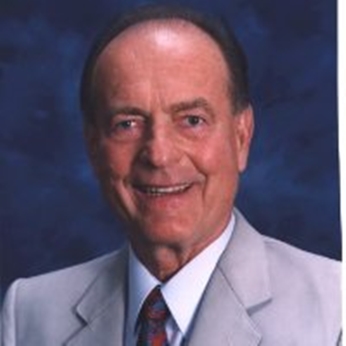 Michael Yessis
Ph.D, President at Sports Training Inc.
Dr. Michael Yessis is President of Sports Training, Inc. a multi-faceted company specializing in biomechanical/kinesiological analyses, and specialized training and specialized equipment for explosive speed and quickness. Dr. Yessis is Professor Emeritus at California State University, Fullerton. He is a clinical advisor and a member of the editorial board for the American Running Association.
Dr. Yessis received his Ph.D. from the University of Southern California. He was the first to show the relationships between muscular strength and endurance in his research. He taught on the university level for over 35 years in the areas of biomechanics (technique analysis), kinesiology (muscle and joint movements) and exercise science. In addition he was Editor-in-Chief of the Fitness and Sports Review International.
Dr. Yessis is the foremost U.S. expert on Russian training methods He has been to Russia multiple times, worked with their coaches such as Yuri Verkhoshansky, and has translated and published Russian training articles in the Fitness and Sports Review International for over 29 years.
Dr. Yessis has developed many unique sports specific exercises and specialized training programs. His training program, now known as the Yessis system of improving performance is successfully used throughout the U,S. and in some foreign countries He has been a consultant to several Olympic and professional sports teams, such as the L.A. Rams and the L.A. Raiders football clubs, U.S. Men's Volleyball Team and many athletes from youth to the professional level in the areas of speed, quickness and explosive power.
Dr. Yessis was a regular writer for Muscle and Fitness magazine for 25 years, and his column "Training Notebook" was the number one rated article in the magazine. He was also a columnist for Peak Running Performance, and now writes regularly for Volleyball Magazine, Women's Basketball and Speed -Strength magazine.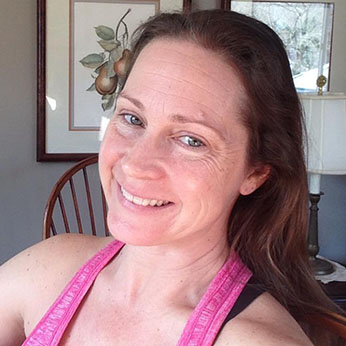 Katherine Longwell
Certified Swim Coach – ASCA, Personal Trainer
Katherine Longwell is a well-rounded fitness professional who enjoys working with all ages and ability levels. Katherine believes in the old adage, "move it or lose it" and encourages everyone to get moving. She is a certified personal trainer by the American College of Sports Medicine, and an ACE Group Exercise Instructor.
Katherine is also an experienced coach and swimmer who enjoys working with a broad spectrum of swimmers. She is certified for both Age Group and Masters by the American Swimming Coaches Association (ASCA). In 2010, Katherine co-authored, compiled, and co-presented a revised edition of Levels 1 and 2 of the ASCA Masters Coach Certification Curriculum at the 2010 ASCA World Clinic in Indianapolis. She presented "Dryland Training for Masters Swimmers" at the 2013 ASCA World Clinic in New Orleans. In addition to her coaching experience, Katherine continues to compete at the local and national levels with Masters teams in Sewickley, PA and the Greater Pittsburgh area. She is the Chair of the Allegheny Mountain Local Masters Swimming Committee, and is registered as a coach with both USA Swimming and U.S. Masters Swimming. When Katherine isn't instructing or refining stroke technique, she is leading fitness programs in and out of the water for adults.