Bounce back through resistance.
Engineered resistance tools requested by physical therapists, chiropractics and patients for:
Rehabilitation
Increased Range of Motion
Strengthening Muscles
Preventing Future Injuries
MediCordz elastic resistance products for clinical use are available in as many as 10 resistance levels to facilitate rehabilitation from day one through an athlete's return to competition or a patient's return to pain-free activity.  Proven exercises and proven results make MediCordz a favorite of athletic trainers, physical therapists and chiropractors.
Bungie vs. Tubing
MediCordz® patented Bungies feature braided nylon over rubber to provide a heavier load and lasting durability, while MediCordz® Rubber Tubing has a high capacity to stretch during use, extending up to three times its length.  Whatever your needs, MediCordz® has the right resistance tools to meet them.
BETTER TOOLS FOR A QUICKER COMEBACK.  MEDICORDZ® RESISTANCE PRODUCTS COME IN THE WIDEST RANGE OF RESISTANCE LEVELS AND SUITABLE FOR EVERYONE FROM OLDER ADULTS TO PROFESSIONAL ATHLETES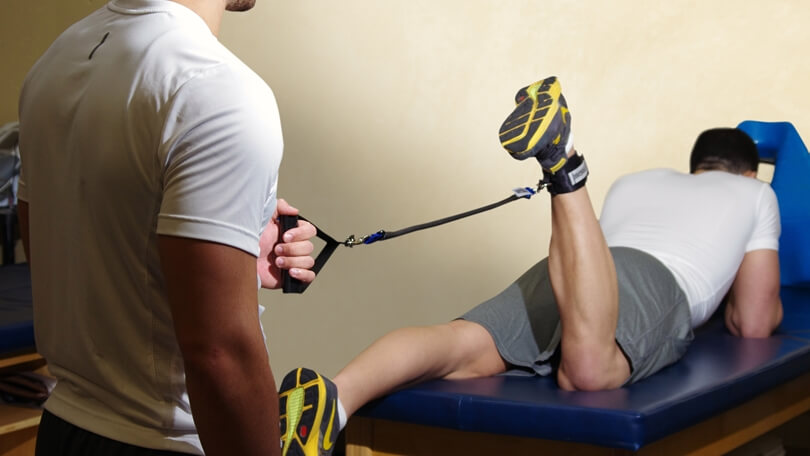 We offer several kits designed for specific rehabilitation and therapy needs. The Bungie Upper Body & Back Kit improves strength and flexibility, while the Bungie Upper Body Kit is ideal for upper body physical rehabilitation assignments. Discover the quality, benefits and convenience of Bungie Cordz from MediCordz®.
Designed with the patient in mind, our MediCordz® products aid in the rehabilitation process and assist in physical therapy. From the patented Modular Bungie Cordz to our straps and mounts, MediCordz® provide patients and clients with comfort, improved performance and reliability.